Hey, I'm Janine.
A huge thank you for swinging by and reading me. And if you've ended up here then you're probably wondering who I am and want to know a bit more…
Well I'm a free-spirited 40-year-old redhead (and proud!), wife, mum to a beloved fur-child, step-mum (2 kids), daughter, sister, friend and mentor.
A corporate-world drop-out following numerous burnouts, these days I am an avid storyteller, blogger and digital marketer who believes in using social media for good. I'm also a mental health advocate, sharing my story to help others and to combat stigma.
A little of my story…
For years I believed I was a weirdo because I was extremely shy, sensitive (man I hate that word) and emotional. I was also a chronic people pleaser with my perfectionist nature leading me down a path of anxiety-riddled depression.
It's taken me a long time to arrive at a place where happiness overshadows the darkness and where the anxiety is … manageable. A place where I have drive, energy, health and self-belief. It's been, and continues to be, a definitive journey (yes I went there with the 'j' word).
My most popular post: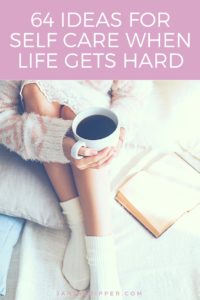 What the readers say about Janine Ripper
Through your words you make it easier for me to own who I am, what I have been through and where I want to go, thank you. – Mackenzie
A great and inspiring story. I love the honest and open way you talk about the difficulties you've had. So many people struggle with these issues but not enough people talk about it. – Maria
I love the honesty, the learnings and your passion. Your story will resonate with many – Loewn
Thank you Janine – it's so nice to know I'm not alone in this journey! – Fiona
Professional Bio – Janine Ripper
I am a marketing and communications specialist and experienced project manager, with a passion for using digital media for GOOD. I love building and nurturing communities both on and offline especially for not-for-profits and those championing a cause.
I'm also a mental health advocate, sharing my story to help others and to combat stigma. After a 12-year career in Project Management and a number of burn outs culminating in 3 car accidents (the last in her own driveway), I decided that I needed to make some urgent changes and left the corporate rat race to put myself first and pursue my lifelong love of storytelling.
Check out a snapshot of my writing portfolio here and refer to my Media Kit here.
If you believe we can work together on your cause or passion project, contact me now.
For sponsorship, reviews, and other matters, please refer to my Disclosure policy.
SaveSave
SaveSave
SaveSave
SaveSave
SaveSave