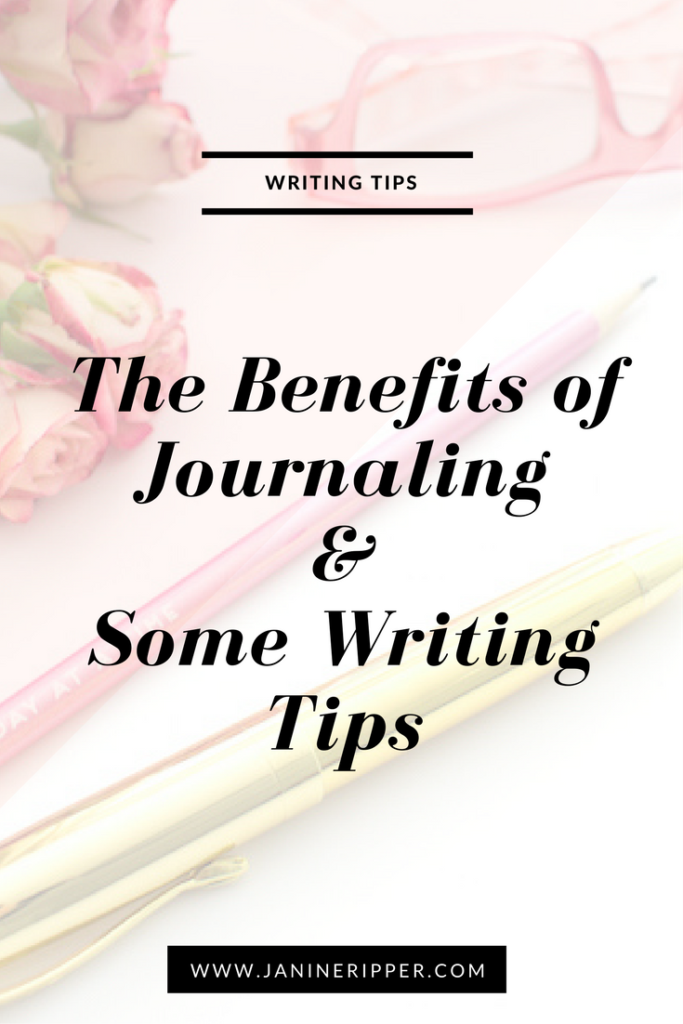 There are so many benefits to developing a journaling habit, from enhancing creativity to decreasing stress levels and alleviating depression, journal writing can be akin to therapy.
Journaling has helped me get through the depths of my depression, manage my anxiety, and make crucial decisions in my life. It has also helped me to see many things a lot more clearly, things that had been clouded by muddled thoughts and other peoples opinions.
Journaling is cathartic
Exploring problems, things happening in your life, or anything else via journaling can help bring about a sense of clarity or different perspective. In fact, writing about traumatic, stressful or emotional events has been found to result in longer-term improvements in both physical and psychological health.
According to Dr. James Pennebaker, a psychologist and leading expert in the field of Expressive Writing, journaling strengthens the immune system and can be associated with a decrease in depression and anxiety, as well as an increase in positive mood.
And in a 2005 study on the emotional and physical health benefits of expressive writing, researchers found that just 15 to 20 minutes of writing three to five times over the course of the four-month study was enough to make a difference. (Pennebaker, JW. (2004) Writing to Heal: A Guided Journal for Recovering from Trauma and Emotional Upheaval. (18-26))
Journaling enhances creativity
For centuries, writers and artists have kept journals in some form or another, so it's no surprise that journal writing can help to hone your overall writing style, explore thoughts, concepts and ideas, and assist you to tap into your creativity.
Keeping a Diary all my life helped me to discover some basic elements essential to the vitality of writing. – Anaïs Nin
Putting pen to paper boosts the brain
And when you disconnect yourself from technology, well, there's just something about putting pen to paper. And research supports this, demonstrating that writing by hand improves creative writing skills and fine motor skills:
…the act of writing in cursive leads to strong physical and emotional benefits and stimulates the brain like nothing else, even in today's digital age. The act of writing in cursive uses both the right and left hemispheres of the brain simultaneously which helps build pathways in the brain while improving mental effectiveness. Studies also show that learning to write in cursive can boost brain development in the areas of thinking, language and working memory.  – Don't discount the value of cursive writing
Journaling tips
There's so many styles, ways, tools, tips and resources around these days, but in the end it's about what works for you. It's like they say, different strokes for different folks! But here's a few of my journaling tips – I hope they help!
Select the journal style that is 'just right' for you: Investigate different types of journals, choosing the style that sings to you the most. Aside from the traditional journal, you could keep a reading journal, a dream journal, a gratitude journal, a photo journal, an art journal, or even a bullet journal. And if the mood strikes you, mix it up! Get visual, colourful, and creative!
Invest in a beautiful journal: Splash out and buy yourself a pretty or inspiring journal or notebook filled with nice paper. You can even have more than one to suit different journaling styles.
Embrace the connection between hand, pen and paper: Get yourself some lovely pens in different colours that sit well in your hand and move over the paper nicely.  Nice pens make writing so much more enjoyable.
Keep it close: Keep your journal next to your bedside so you can write in it first thing in the morning or last thing at night. If you wake in the middle of the night and need to write something down, such as a dream or ideas, it will be easily within reach. You can even take your journal wherever you go. Just be sure to keep it away from prying eyes.
Just write: The best way to make a start is to do just that. Make a start! Start small. There's no need to write war and peace, unless you feel inclined to that is. And if you get stuck for something to write, write about your plans or wishes for the year, revisit the day that passed, or write a gratitude list! Or try streams of consciousness, where you just write! That's it. No thinking, no editing, just let your thoughts flow and your hand move over the paper writing whatever comes to mind!
Ditch perfection. It's your journal, you can write what you want in it, without a care in the world for spelling or grammar.
Block out distractions: step away from your phone, laptop, TV… do yourself a favour and try sitting in peace and quiet 🙂
Here's some journaling and writing inspiration to help get you on your way:
105 Writing Prompts to Guide you in Self-Reflection and Self-Discovery
Writing to explore depression gently
23 Insightful Journal Prompts for Self-Reflection
Virginia Woolf on the Creative Benefits of Keeping a Diary
Why not subscribe to my weekly newsletter so you don't miss my latest posts!
SaveSaveSaveSaveSaveSaveSaveSave
SaveSave