What is it they say. The best laid plans of mice and men?
I used to have so many plans, and one hell of a bucket list, a list that didn't include such things as getting hitched, having babies, buying a house..
It was my dream goal to tick everything off of that list, which seriously just kept getting longer and longer…mostly with places around the world to visit…
My bucket list was IT, baby!
I fantasised about living in an apartment in Paris, musing, writing and eating croissants, and wearing a beret. Or possibly living in a château surrounded by rolling hills, immersing myself in the culture, drinking wine, eating cheese, and meeting some mysterious French man who would sweep me off of my feet for a brief yet romantic affair.
I would then revisit Italy to explore everything I had missed the first time round, taking my time soaking up the art and history, eating real pasta and pizza, drinking more red wine all the while being swept off my feet by some sexy Italian stallion whom I would entrance with my red hair and sense of mystery.
And then there was the lure of the glitz and glam of Vegas, Ibiza and the Riviera where I would party it up like a wild woman, so young, so free.
Okay, maybe not. I am an introvert after all. But there was still Japan, Prague, Canada, Peru, Brazil… The wanderlust those places would ignite in me left me feeling restless, so much so that I never felt happy at home. I happily pictured myself travelling the world for the rest of my life, ticking all of those places and more off of my bucket list while meeting the mysterious man of my dreams who would be tall, dark, handsome, worldly and just as restless as me… until we retired on a tropical island somewhere.
Getting hitched and spawning babes from my loins was never part of the plan.
Planning a fancy wedding, squeezing into a wedding dress, and walking down the aisle in front of a crowd of people in a ceremony that would bust the bank account, to then be chained to some man for the rest of my life. Huah huah huah. No. Not me.
Firstly, Prince Charming, well, he didn't exist.
Secondly, I'd rather spend my money on more important things such as travel!
Thirdly, I was NOT going to subject myself to an episode of Say Yes to the Dress.
And kids, whoa Nelly! Noooooo no no no. Just NO! The thought of child birth…holy fucking moly!
Nope, I had no desire whatsoever to 'settle down'.
Getting married, least alone getting engaged, was the last thing on my mind.
I got my first 'real' boyfriend at the age of 24, the same age and guy I lost my virginity to. I embarked on this 3 year relationship for the wrong reasons. I initially wanted to shut people down because they thought I was weird. Sexually dysfunctional. Or a lesbian. Not that there's anything wrong with any of those, it's just the more people who question your choices, your behaviour, the more you start to question yourself. And with my bestest friend in the whole world questioning me and my parents thinking I was gay, well, there must've been something seriously wrong with me, hey?
The chosen boy, he was nice. He was safe. He was gentle. He also had his own set of issues (no licence, drugs, partial unemployment, lack of drive), but he adored me. I'd go as far to say he worshipped the ground I walked on. But after 3 years together I knew I couldn't settle. The world was still calling me, and since he refused to come with me, I packed my bags and left. We didn't break up though. We made the big mistake of staying together while I travelled.
In hindsight I deserved what followed. In breaking his heart I also got my heart trampled when I fell in love with a tall, dark and somewhat handsome chef in the UK who had violent, drug-fucked tendencies.
Sometimes you have to be careful what you wish for as karma can be a right bitch.
You can search the entire world looking for something only to find it when you return home.
After returning home with my tail between my legs, the lure of far-off lands, strange beds, dark and brooding men, and exotic foods wasn't so strong anymore.
Okay, the feeling of itchy feet was still there.
I didn't exactly want to stay put in my home town. I only came home because my Nan and my Mum had both been diagnosed with cancer, and because I wanted to see the boy to 'do the right thing' and break up with him face to face (idiot!).
But after my ordeal and general misery, on coming home I started to discover comfort in the nicer things in life. I also liked the security and safety. Backpacking and working in pubs wasn't everything I had imagined it would be. It was lonely. And it was dangerous, especially for a naive white Australian girl who suffered from anxiety and generally saw the best in people (before they screwed her over, that is). Add to that the stalkers…
Ugh.
And then I 'met' someone.
That tall, dark, handsome stranger I was fantacising about. There he was. Right there in my home town. Turns out he wasn't exactly a stranger, either. He was right there at my old place of work. He had even been a teammate…
Back in the day, he had been D. D who had short hair and wore suits. D who was chasing a management position. D who was older and more serious. D who was a businessman. Back-in-the-day D was sooo not my type! To be fair to D, I wasn't his either. I was little Janine. The team baby. Quiet, shy, hard-working. Little Janine 'was just a kid'.
But, on seeing each other for the first time in a longtime, well, we might as well have been strangers as it was like we were seeing each other for the first time.
There's so much more to our story than that. It was complicated. Messy. Kinda sordid. And initially we both swore to each other we wouldn't fall in love with each other.
But I guess when it's meant to be it's meant to be.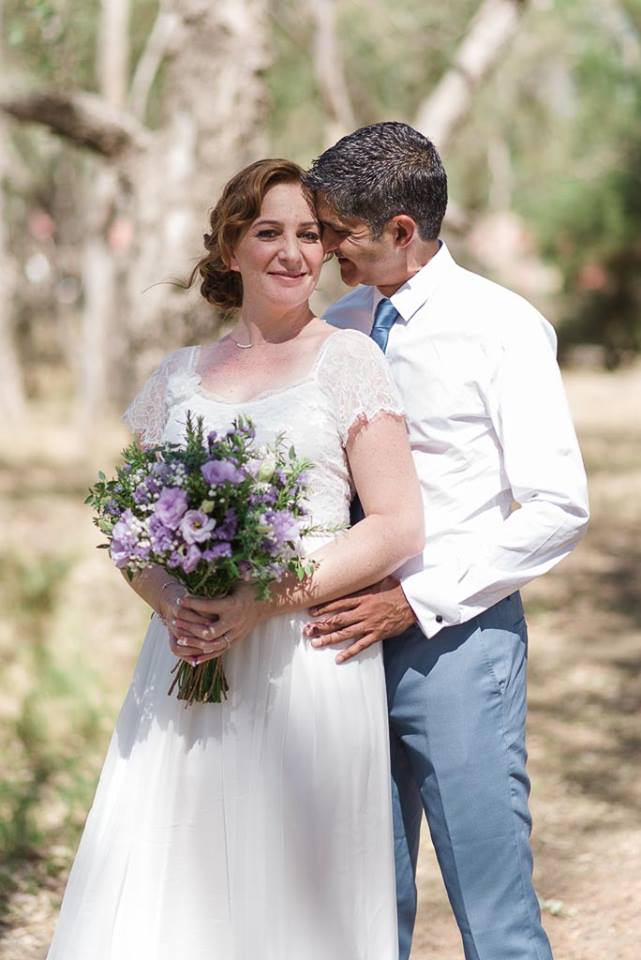 10 1/2 years later I find myself a changed woman.
Falling in love tends to do that to you, I guess. Oh, and buying a house (another thing I swore I would never do).
I look at myself now, at the age of 38 1/2, and smile at how much comfort I find in being at home in my own home.
These days I love snuggling down in my bed with my own clean sheets that I know aren't infected with bed bugs (been there, scars to prove it).
These days I actually cook food in our kitchen without breaking out into a panic attack. I cook good food too, and it's not necessarily western food! This girl can cook a mean, legit curry!
And D, the surprise package whom initially I was just having fun with, well, he turned into a keeper. He even taught me to love me, to love food, and to eat again (I liked to starve myself to be skinny. Flip side is I'm definitely fatter now). He also helped me build a home, introduced me to his kids… and we became a little family, especially after my fur child accepted them all!
Oh, AND we got married (after 10 years together, admittedly). I even enjoyed our wedding – right from the get go including the wedding planning through to the frickin' dress and photo sessions. Definitely never saw any of that coming!
These days I find myself increasingly satisfied living in the now, experiencing things as they happen and just being. I love nothing more than sitting on the couch with a glass of red, reading and writing, watching a good TV show (Game of Thrones!), and just chilling with my man and fur child. I also love peace and quiet and lazy Sundays (lazy anyways!), as well as our overly cluttered and messy home.
Sure, I still lust for travel. For exploring exotic places, now with my man in tow. I also want to taste semi-exotic foods and see amazing sites. I want to meet new people and see distant lands. I want to read books and see movies and awesome bands.
But do you want to know something?
If I don't, well, it's okay. I won't feel so traumatised by FOMO (the fear of missing out). No, if I were to die tomorrow, I will no longer feel like I have missed out on anything as I've lived a good life, and anything else is a wonderful bonus 🙂
And to answer the unanswered questions, no, I will not be spawning babes from my glorious loins. I'm quite satisfied being an aunty to two wonderful nieces, and being a hopefully-awesome step mum to two beautiful kids.
Want to read more like this?
Check these posts out:
What Really Changes After You Get Married
Love From a Height – Finding Love As a Tall Woman
And why not subscribe to my weekly newsletter so you don't miss my latest posts!
Join our list
Subscribe to our mailing list and get interesting stuff and updates to your email inbox.