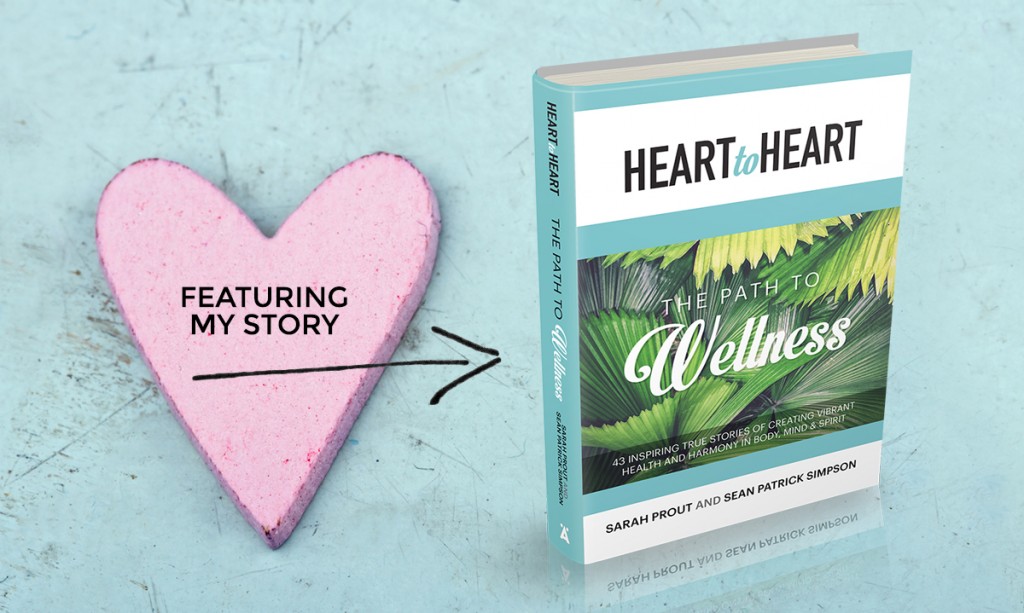 Yep, I'm going to be published…in an actual PRINT BOOK!  Here it is. It's called The Path to Wellness!
As if life couldn't get anymore crazy/surreal/intense/amazing…
Heart to Heart: The Path to Wellness will be available in early 2015 and I just can't wait to get my copies of the book to share with you all! In Heart to Heart: The Path to Wellness, I share part of my story of my own path to wellness – including overcoming depression and anxiety – alongside contributing authors Dr. John Demartini and Bob Doyle from The Secret.
I make no secret for my love of books made of paper books
And being a published author has been my dream ever since I was a little girl. Sure, I never really believe that it would actually happen…but dreams do come true you know!
On a serious note – I've put a hell of a lot of energy, time and money into self-development throughout the course of 2014, have had some shitty experiences, been stressed to the max, and made some really tough decisions, such as leaving my job and 12 year career in project management…but it's all been worth it in so many ways.
My life has changed completely, and there has been a real shift in my thinking – from stress, negativity and the 'it won't happen to me' trap, to one of happiness, positivity, stress (yeah stress is still there), and 'well, of course it can happen to me!'.
I'm under no illusion that there are many hard yards ahead of me. Starting your own business, pursuing a dream of writing for a living, choosing the right opportunities, recognising and saying no to the wrong ones, and continuing to live my life according to my values…it's gonna take a whole lot of hard work, and continual reminding of why I am doing what I am doing. Is it for the money – hell no, otherwise I would have chosen something else! Is it to live my passion – hell yes! Is it to be true to myself, share my story, and help others – yes. And most importantly, is it to live the life I want to lead. Yes.
Pre-order your copy now and receive signed copy & something personal and heartfelt from from yours truly.
Books will be posted to you in January 2015.
I am so excited – and nervous – about the future, and look forward to sharing it with you.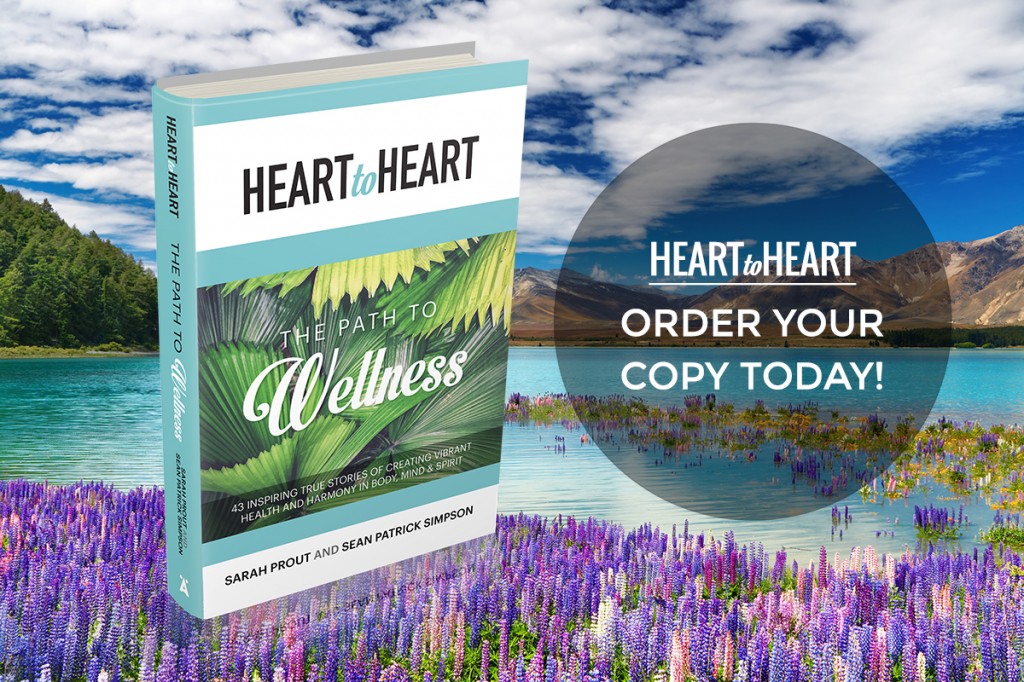 About Heart to Heart: The Path to Wellness
============================================================
"Heart to Heart: The Path to Wellness is an extraordinary collection of true-life experiences written from the hearts and minds of more than 40 inspiring authors. We created this book because we know there are many journeys for the mind, body, and spirit, and so many life lessons for us to explore, heal, and grow from.
How can I get through this? Why me? Am I strong enough? These are the questions all our authors have asked themselves at one time or another. Questions you may even be asking yourself right now. The good news is, you are strong enough. And you are worthy of a life that is full of vibrant health and abundance.
Whether you're facing illness, nursing a broken heart, or battling demons from the past and wish to light the way to a brighter future, this book will illuminate your path and inspire you with the understanding that anything is possible."
~ Sarah Prout and Sean Patrick Simpson
Join our list
Subscribe to our mailing list and get interesting stuff and updates to your email inbox.