Have you ever had one of those days where you've just struggled to get – and stay – motivated?
We've all been there. I know I have – many, many times!
You know what I'm talking about. Those days where you haven't even gotten out of bed yet and just want to go BACK to bed. Where you look at your watch and its only 10.30am but feels like 6.30pm.
But in order to get through this crazy thing we call LIFE we all need to be able to motivate ourselves to tackle whatever to do list, project, happenstance or shit storm life has in store for us.
So to help you do just that I've happily scoured the internet for 40 motivational quotes to inspire you to seize the day!
"It's not about how to achieve your dreams, it's about how to lead your life. If you lead your life the right way, the dreams will come to you." – Randy Pausch
"The question isn't who is going to let me; it's who is going to stop me." – Ayn Rand
"Take up one idea. Make that one idea your life–think of it, dream of it, live on that idea. Let the brain, muscles, nerves, every part of your body, be full of that idea, and just leave every other idea alone. This is the way to success." – Swami Vivekananda
"Change your thoughts and you change your world." – Norman Vincent Peale
"And the trouble is if you don't risk anything, you risk even more." – Erica Jong
"Just do it." – Nike
"Shoot for the moon. Even if you miss, you'll land among the stars." – Les Brown
"To live a creative life, we must lose our fear of being wrong." – Anonymous
"What's the point of being alive if you don't at least try to do something remarkable." – Anonymous
"The future belongs to those who believe in the beauty of their dreams." – Eleanor Roosevelt
"Your time is limited, don't waste it living someone else's life. Don't be trapped by dogma, which is living the result of other people's thinking. Don't let the noise of other's opinion drowned your own inner voice. And most important, have the courage to follow your heart and intuition, they somehow already know what you truly want to become. Everything else is secondary."– Steve Jobs
"Success is walking from failure to failure with no loss of enthusiasm." – Winston Churchill
"The best revenge is massive success." – Frank Sinatra
"Most of the important things in the world have been accomplished by people who have kept on trying when there seemed to be no help at all." – Dale Carnegie
"People who say it cannot be done, should not interrupt those who are doing it." – George Bernard Shaw
"When I dare to be powerful, to use my strength in the service of my vision, then it becomes less and less important whether I am afraid." – Audre Lorde
"Impossible is just a big word thrown around by small men who find it easier to live in the world they've been given than to explore the power they have to change it. Impossible is not a fact. It's an opinion. Impossible is not a declaration. It's a dare. Impossible is potential. Impossible is temporary. Impossible is nothing." – Muhammad Ali
"No matter what people tell you, words and ideas can change the world." – Robin Williams
"All our dreams can come true if we have the courage to pursue them." – Walt Disney
"It's not whether you get knocked down, it's whether you get up." – Vince Lombardi
"If something is important enough, even if the odds are against you, you should still do it." — Elon Musk
"Success isn't a result of spontaneous combustion. You must set yourself on fire." – Arnold H. Glasow
"You can't be that kid standing at the top of the waterslide, overthinking it. You have to go down the chute." – Tina Fey
"You are never too old to set another goal or to dream a new dream." – C. S. Lewis
"Get out of your comfort zone. Wake up the sleeping giant in you." – Dr. T. P. Chia
"Just when the caterpillar thought the world was ending, he turned into a butterfly." – Proverb
"I alone cannot change the world, but I can cast a stone across the water to create many ripples." — Mother Teresa
"If you can imagine it, you can achieve it. If you can dream it, you can become it."– William Arthur Ward
"Nobody can go back and start a new beginning, but anyone can start today and make a new ending."– Maria Robinson
"To hell with circumstances; I create opportunities." – Bruce Lee
"Do the best you can. Until you can do better. Then do better." – Maya Angelou
"Nothing is impossible, the word itself says "I'm possible!" — Audrey Hepburn
"If my mind can conceive it and my heart can believe it, then I can achieve it." – Muhammad Ali
"When you've got something to prove, there's nothing greater than a challenge." – Terry Bradshaw
"The only way to do great work is to love what you do. If you haven't found it yet, keep looking. Don't settle." – Steve Jobs
"I've learned that people will forget what you said, people will forget what you did, but people will never forget how you made them feel." – Maya Angelou
"When the whole world is silent, even one voice becomes powerful." – Malala Yousafzai
"Our greatest glory is not in never falling, but in rising every time we fall." – Confucious
"Put your heart, mind, and soul into even your smallest acts. This is the secret of success." – Swami Sivananda
"In order to be irreplaceable one must always be different." — Coco Chanel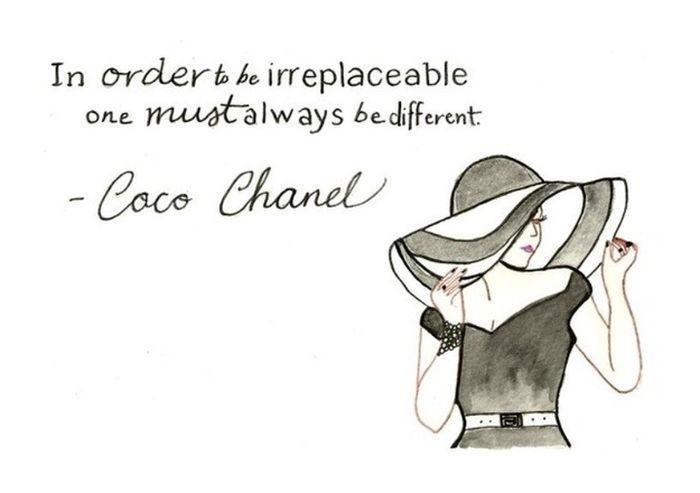 In need of a little more inspiration?
Check out 41 Inspirational Quotes to Live By
Join our list
Subscribe to our mailing list and get interesting stuff and updates to your email inbox.