If you've ended up here you've probably been searching for some inspiration to help ease the crisis triggered because you are turning 36.
I know you are freaking out but I'm here to allay any fears you may have, so:
Cut out the 'you're old' self-talk!
Stop telling yourself that the 'best years have gone'!
And stop telling yourself that 'you should have done so much more by now'.
You're life is definitely NOT over and it isn't the end of the world!
1. Because you've been blessed with another day
Be it the end of a friendship, the loss of a family member, illness, or the ageing of your body, at the age of 36 you are constantly reminded that life is too short, and it all adds up to make the day-to-day shit pale in comparison. Life is too short to sweat the small stuff, and needs to be spent smelling the roses and spending time with those you love.
I do my best to live life to the fullest in dedication to those who had to leave the party way too early. It's the least I can do 🙂
2. Life is all about the little things
As you get 'older', you learn that it really is the little things that count. A good coffee. A nice glass of wine. A subtle perfume. Sunshine on a cloudy day. Fluffy clouds. A cozy blanket. A hot shower. Hugs.
Perfect happiness is a beautiful sunset, the giggle of a grandchild, the first snowfall. It's the little things that make happy moments, not the grand events. Joy comes in sips, not gulps. – Sharon Draper
What little things are you grateful for in life? Why not write a list?
3. Confidence
Just as a fine wine that grows in-depth and flavour as it ages, so do you – especially in the confidence department. These days I walk taller, do what I want, wear what I want, express my opinion back myself and say NO. It feels AMAZING. Confidence is the bomb. It is sexy. And it is liberating.
4. Style
By the age of 36 you come into your own sense of style. Be it fashionable or comfortable, it's all about what makes you feel good in your own skin – and stuff what anyone else thinks!
It wasn't until I hit my 30's that I developed a sense of style. These days I buy clothes that don't need ironing, that flatter my shape, and that feel good. I opt for boots, wedges and thongs over stilettos. I'm also a lot more playful and experimental, with a dash of 1950's glamour here, some funky dresses there, differing hair styles and colours – I'm really enjoying mixing things up!
5. It means a bigger cake
Did I say CAKE?! When you get older it means you get a bigger cake (You're at least obliged to ask!). Seriously, who doesn't like cake?
For one of my future birthdays I have my heart set on a donut cake. I am salivating at the mere thought of it … donuts urgrgh.
6. Hindsight
Hindsight is a beautiful thing.
For instance, distance in the form of decades has helped me to look back on my teenage years with fondness and not cringing. So much so that after years of suffering from high school trauma and angst, I finally grew some balls and went to my 20th high school reunion and found it therapeutic and not-so traumatic! I even saw my old high school crush AND had fun. Ha. If you'd asked me that 5 years – or even 2 years – ago, I would have laughed!
7. Sleep is a gift
There is no better relief than a quality nights sleep, especially when you wake up feeling rested and refreshed the next day ready to take on the world!
Prioritise sleep by practicing sleep hygiene. Ban tech from your bedroom, unplug at least 2 hours before bed, make your bed every morning so you can fall into a nicely made bed at the end of the day, and treat yourself to some nice bedding so you sleep like a queen. This will also make your bedroom more conducive to things such as intimacy 🙂
8. Life experience
It's a given. You've notched up 36 years of life experience – nothing can replace that! 
Do yourself a favour and use your life experience to give back by becoming a mentor, sharing your words of wisdom with someone, or writing it down. Just don't be preachy!
9. Good friends
Time is valuable and needs to be reserved for real people who appreciate you for who you really are and vice versa. At the age of 36, it's no longer about being part of the 'cool' group and you will have realised who your REAL friends are and how important they are to you. If this isn't happening you need to sit down and have a big think about who you are giving your time and energy to.
10. Ditch the baggage
We all have baggage we've collected throughout our lifetime however we can choose whether to continue to carry it around and to let it weigh us down or not. Where does it get you anyway? By the time you've hit 36 you've hopefully started to throw out that excess baggage you've been towing around. I certainly feel so much lighter these days!
11. 36 is the new 26
30 is the new 20, 40 is the new 30, 50 is the new 40 …
Regardless of whether you believe it or not, it's all about keeping young at heart and not letting life drag you down, so smile daily, laugh often, dance like no one's watching, and act like younger than you are. Aside from feeling good, your joy will be contagious.
Side note: The other day I got asked if I still lived at 'home' however I choose to take that as a compliment!
12. Me-time
There is nothing more restorative than some dedicated me-time while doing something good for your soul (or nothing at all!).
Me-time is the perfect way to recharge your batteries, whether it's by sleeping in, having a couch day, meditating, getting a massage or your hair done, or going for a walk along the beach by yourself.
13. Rediscovery
It's so much fun reminiscing about old tunes, drinking a few wines over old photos, taking the piss out of your old style (or lack thereof), singing songs, and, best of all, laughing. I love nothing better than rediscovering old music, movies, TV shows, photos, technology, style and fads from 'back in the day'.
14. Exploration
To travel is to have lived.
I have travelled to places on my bucket list, and other places I had never dreamed of going. I'm now settled in the city I live in, but I like to get out every now and again as a tourist in my city, and when money permits, fly the coup to far off lands. Regardless, I've met amazing people, eaten yummy – and not-so-yummy – foods, explored historic sites, seen breathtaking art, and walked in the footsteps of my ancestors. This thought makes me incredibly happy.
15. Contentment
The mere mention of the 'C' word used to strike the fear of god in me, but the realisation that has struck is that I feel, and love feeling, content!
I love my home, my dog, my man and my family. I even like my hometown, something I spent what seems like a lifetime trying to escape. Today I prefer to the comfort of my home to hitting the pubs and clubs. The perfect evening for me is an evening on the couch with my man, my dog, a good movie and some chocolate.
16. Honing your palette
I am enjoying honing my palette through exploring different foods, wines, and more, something I was very sheltered from in my first 26 years of life, and as a result I've gained a few extra kilos and an extra dress size but I'm so much more relaxed these days and less hangry.
*Handy Tip – Pinterest is GREAT for all things food inspo. Check out our Recipes to Do board. I never thought I'd enjoy becoming domesticated. I even cook up a storm on the odd occasion I'm allowed in the kitchen.
17. Belly laughs
I've love laughing and believe there's nothing better than a good belly laugh with friends!
I'm happy to say that these days the belly laughs come so much easier – and it's true what they say that life is better when you're laughing:)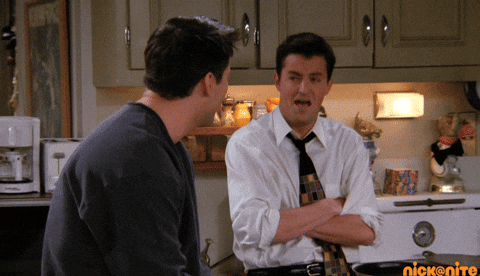 18. Resilience
I amaze myself at how much stronger, more resilient and level-headed I have become as I have grown older. Just be careful not to let becoming more resilient turn you bitter.
19. Finding your voice AND your tribe
Life experience and wisdom leads to the increased ability speak your mind and tell it how it is, whether it's calling bullshit when you see it, sticking up for yourself or others, or being honest with how you feel. The people you know will either love this or hate it. Regardless, this is where your true friends will shine through, when new friendships will develop, and when you will start to find your tribe.
20. Clarity
Gaining clarity in ANY area of life is clearly awesome, and it comes on in spades in your 30's.
I won't ever be one of those people who 'knows' what they want to do in life however I'm comforted by the thought I am clearer on what I DON'T want to do in life as well as what my priorities are. Self-care, love, family, happiness, creativity – these ARE my priorities. Gossip, bitching, negativity, getting drunk every weekend – they are NOT my priorities.
If you liked this article, check these out:
38 Things I've Learned in 38 Years
Want more like this? Subscribe to my weekly newsletter!
SaveSave
SaveSave
SaveSave
SaveSave
SaveSave
SaveSave
SaveSaveSaveSave
SaveSave
SaveSaveSaveSave
SaveSave
SaveSave
SaveSave
SaveSave
SaveSave
Join our list
Subscribe to our mailing list and get interesting stuff and updates to your email inbox.