Heart racing. Stomach churning. Sweating from places you didn't know you could sweat from. Aches. Pains. Nausea. Feeling as if you are going to die.
That's what anxiety feels like to me.
During an anxiety attack, if the ground opened up and swallowed me whole I would be more than happy.
I've experienced anxiety at work, in the middle of a networking event or work meeting, in crowded nightclubs and pubs, laying in bed, and standing in the middle of a jetty (it was a long jetty…). I've worked for years on ways to overcome anxiety, some that have worked, some that haven't.
The weather today is increasing concern followed by full-blown dread. ~ Chuck Palahniuk, Diary, 2003
Here's 14 of tips to help manage your anxiety. These have certainly helped me live a less-stressful and more fulfilling life.
1. Learn to Breathe
Admittedly breathing is easier said than done when experiencing a panic attack, however it is one of the most important things to do. When anxiety hits, focus on the simple process of breathing only and nothing else.
Here's a simple breathing exercise for you:
Close your eyes and allow yourself to breathe.

Don't worry about how you are breathing. Breathe in through your nose and out through your mouth.

Focus on the process of breathing.

Once again, in through your nose and out through your mouth.

Notice your breath – how does the air feel entering your body? Is it warm? Is it cool? Is it hurried or shallow or deep?

And on leaving your body – how different does the air feel ? Is it warmer? Is it rushed, or is it slower?

Now focus on your body and on the rise and fall of your chest and stomach as you breathe in and out.

With each new breath take the air in deep into your abdomen and release.

As you continue to breathe exhale slower and slower.

And with each breath visualise exhaling out your stressors.
Anxiety tip: Guided meditation sessions and Dharma talks by Tara Brach are my favourite way to relax whilst also opening my mind to a more mindful way of thinking.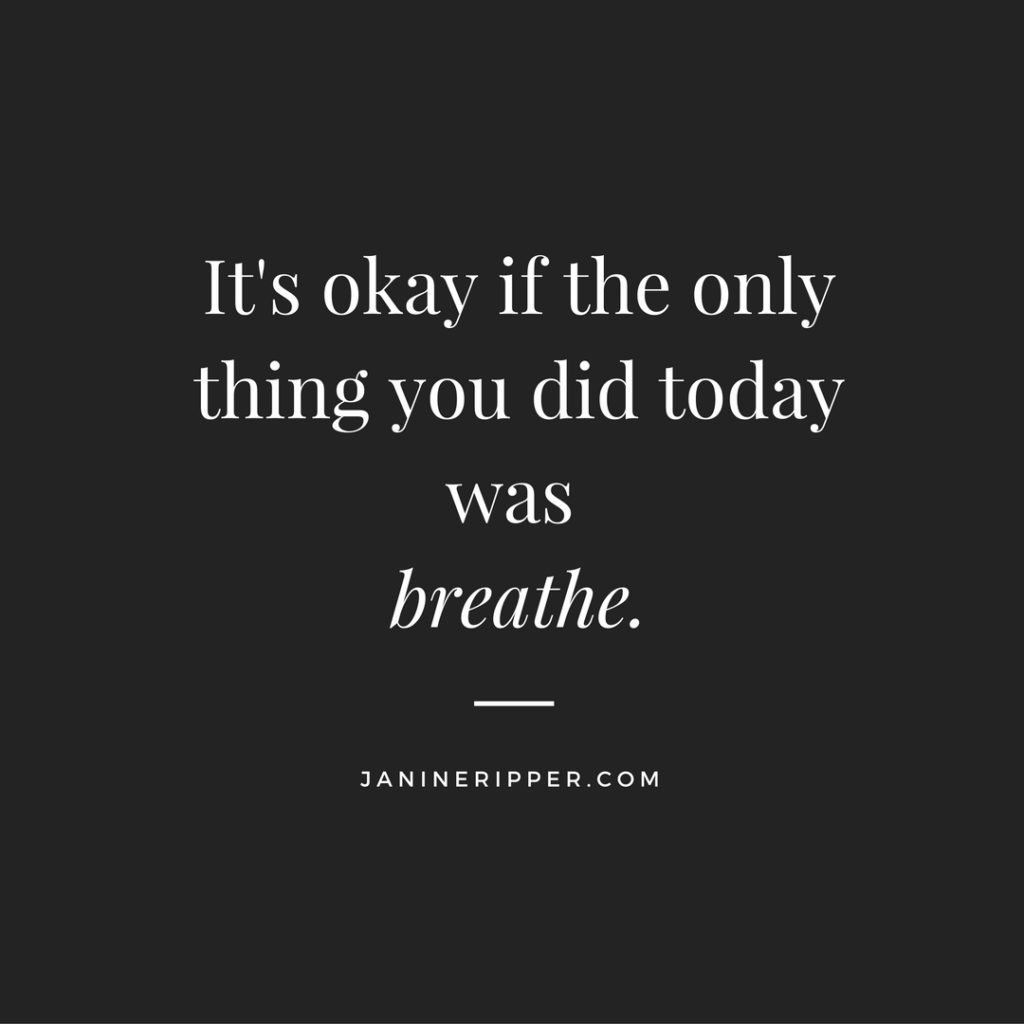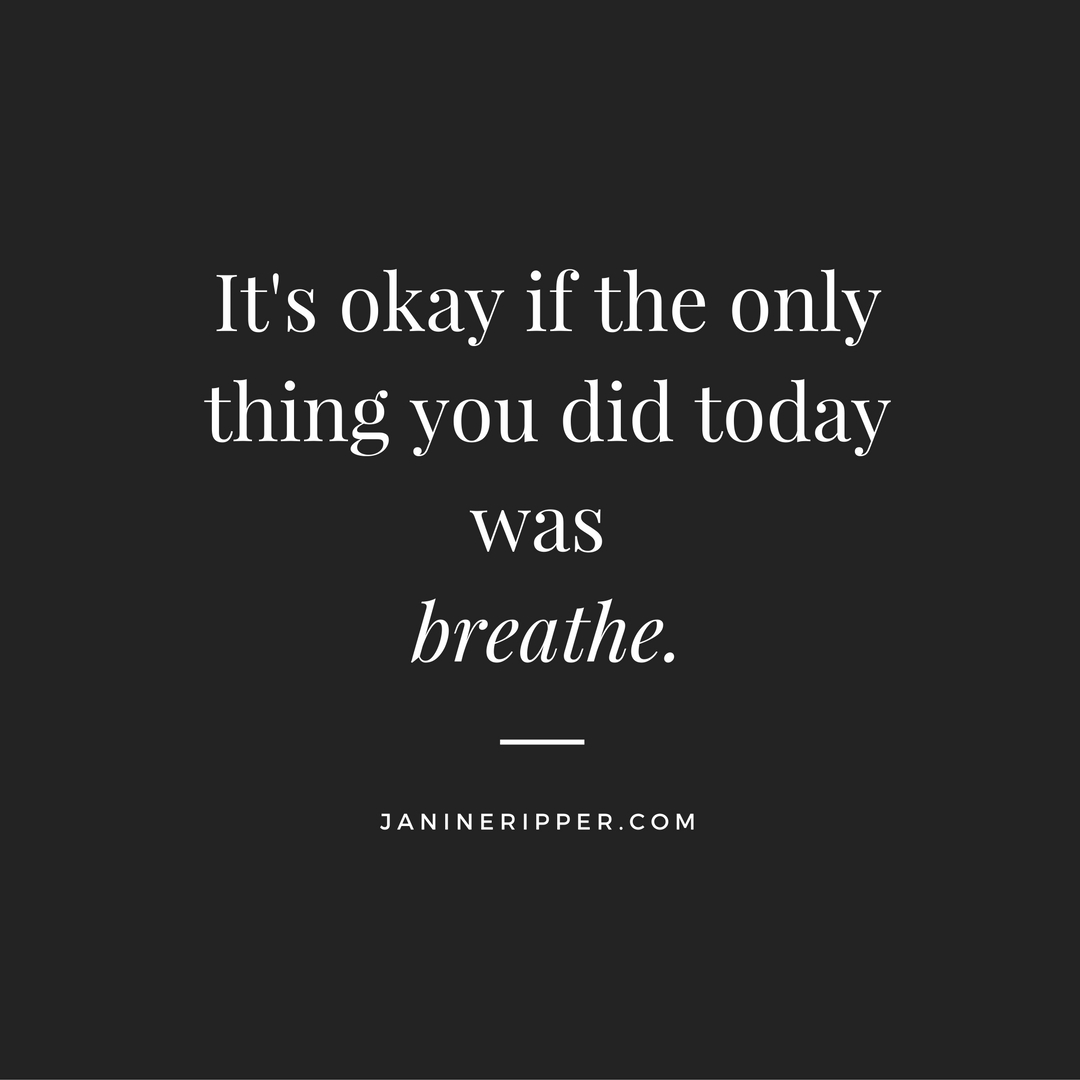 2. Avoid Caffeine
For those prone to anxiety it's best to avoid caffeine.
I function best on one coffee a day MAX. Any more than that I have heart palpitations, nausea and panic attacks. I've now managed to mostly cut out coffee from my daily life, substituting my daily coffee with tea – English Breakfast, Lemongrass and Ginger or Fennel are my preferences.
3. Go Easy on Yourself
Learning to go easy on yourself is the most important thing to learn to do as us anxiety sufferers are our own worst critics!
In the middle of anxiety attack learn to step back and recognise what is happening, to accept it, and to remind yourself it is not life-threatening or the end of the world – even though it feels like it.
This too shall pass.
4. Talk to Someone
When you're borderline freaking out, instead of turning inwards (a natural response), pick up that phone and talk to someone (that's so old school right!). It could be someone you know or someone you don't know. There are so many amazing help lines and other groups out there, there is someone for everyone to talk to.
Or, if you are around people, why not tap your friend, colleague or partner on the shoulder and ask them to go for a little walk – and then either talk to them about how you are feeling or about mindless, randomness.
5. Discover Mindfulness
Mindfulness is a great way to hone into the present moment and growing evidence suggests that mindfulness has enormous physical and mental health benefits, including significantly reducing the recurrence of major depressive episodes in patients who have been treated for depression and reducing blood pressure.

SOURCE: Center for Mindfulness in Medicine, Health Care, and Society, UMass Medical School. "Issues in the Administration of a Mindfulness-Based Stress Reduction Program", 2013, p. 14
A few years ago I did a casual mindfulness course which involved 8 weeks of gentle yoga stretching, meditation and non-pushy theory. I then enrolled in an 8 week intensive Mindfulness Based Stress Reduction course (MBSR for short) which helped me ID the stressors in my life, baggage I had carried around for years, the impacts all of this had on my physical health, as well as teaching me techniques to heal myself. Long story short, I resolved years of stomach and other health issues and completed the program with an arsenal of stress management tools for life.
Anxiety tip: There's plenty of online resources to help guide you in discovering and practicing mindfulness. In your spare time Goole it to investigate what suits you.
6. Rediscover Hugs
Hugs are wonderful, so don't be afraid to ask one. Grab someone you feel comfortable with (and who feels comfy with hugging) and give them a big bear hug OR let them hold you.
There's nothing like a big bear hug! Try to hold your hug for 12 seconds and feel the connection between your hearts.
7. Stretch
Yoga is great for stretching out the body whilst allowing you to breathe easier, gain clarity of mind and help you relax.
This is the first thing I do every morning (after the obligatory bathroom stop and before my daily coffee!). I allow myself at least 10 minutes for yoga stretching, as I have found that it helps me to wake up, to clear my head for the morning and to center me for the day. It also helps me stretch out any of those chinks in my body from sleeping. I love doing yoga at home, as the truth is if I need to head out for a session talk myself out of it if I'm anxious.
Investigate yoga programs, Apps, Podcasts or YouTube video series you can do from the comfort of your own home.  Some of the yoga videos I've checked out leave me more stressed than when I started and with a strained neck. I don't want to sit there watching some cut yogi in designer workout gear try to teach me yoga at breakneck speed. No. I want to relax. And I don't want to sit there feeling inadequate. I like something more down to earth and real which is why I love Yoga TX – chicks who love and teach yoga respectfully from beginners level and up. Their lessons are gentle on your body and mind and I love their videos for anxiety / stress, and lower back pain and sciatica relief.
8. Meditate
The health benefits of meditation have been proven over centuries, with research from 163 DIFFERENT STUDIES suggesting that mindfulness-meditation practice had an overall POSITIVE EFFECT on improving anxiety and stress.
Do yourself a favor and load meditation podcasts or Apps on to your phone so you can take them wherever you go. Carry a pair of headphones with you so you can immerse yourself in a time of need.
But meditation can be challenging, so ease your way into it by starting gently. I started by taking a community class in mindfulness meditation and continued by loading some meditation podcasts and Apps on to my phone to take wherever I went. Be comforted by the thought that even long-term meditators still have their moments where they struggle. The key is not to pass judgment on yourself and to find what works best for you.
Anxiety tip: Carry a pair of headphones with you at all time so you can immerse yourself in a guided meditation when needed.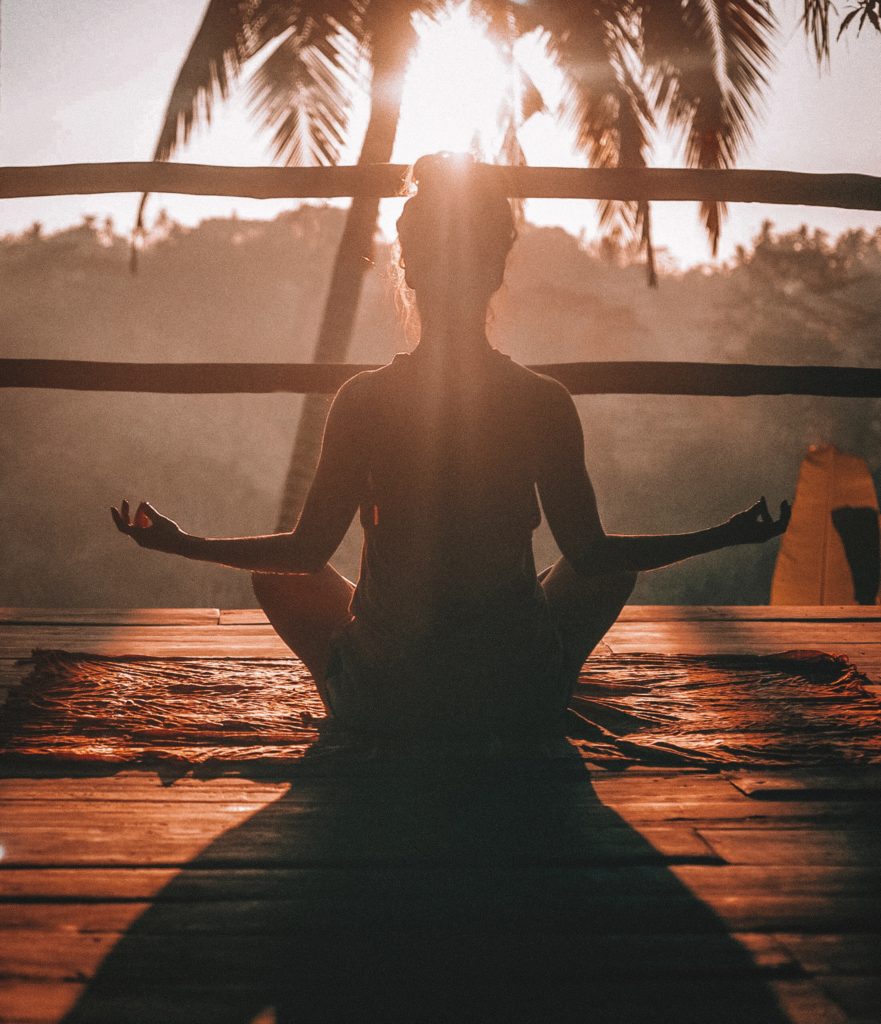 9. See Someone
Talk to a councillor or see a doctor, and remember – there is nothing wrong with seeking or asking for help.
I started seeing someone again this year as I recognised that my overall mood was dipping and that I wasn't coping with things. I was feeling anxious all the time and having a lot of panic attacks which were starting to prevent me from living life normally (driving to work every day was becoming a real issue). It was the best thing for me, as my anxiety and stress levels were quite serious and my depression was threatening to make a comeback – and some comebacks just aren't welcome! Good news is that I am feeling a hell of a lot better now, am continuing with my counselling, and am making some well-needed changes in my life – both big and small. I'm also learning and implementing things in my life that I can use in the long-term to help manage my stress and anxiety levels for life.
Anxiety Tip: Find someone you feel comfortable with and who you trust and don't settle, otherwise. And keep in mind it's good to see a councillor now and then. It's a good way get things off of your chest, and once they get to know you they can recognise the signs and help you BEFORE things escalate.
10. Take a well-deserved break
Allow yourself to take a break REGULARLY. Not just once a day or once a day. GET UP out of your chair or step away your desk or whatever it is you are doing and take a 10-minute break (at least – it should really be longer).
Now, do something different. Sit on a park bench and soak up the fresh air. Grab a coffee and sit in a cafe. Most importantly, SWITCH OFF. I know it's hard but it will help if you leave the phone behind in your desk drawer or bag.
11. Tread the pavement lightly
A nice long walk, even if it's for five minutes, is the cure for almost everything. Next time anxiety hits, go for aslow walk around the block, to the park, along the beach… wherever! The movement and fresh air will do you the world of good.
12. Write Yourself Free
You need to get whatever is in your head out.
Grab yourself a nice notebook and some colourful pens and allow yourself to write out your thoughts without over thinking. What you write doesn't need to make sense. Just allow the streams of consciousness to flow. The whole process of writing with a pen and paper is cathartic and it will make you will better and less overwhelmed.
Handy resource: Here's some wonderful ideas: 105 Writing Prompts for Self-Reflection and Self Discovery.
If you're stuck, I love writing lists. Here's some ideas to help get you started:
What are you grateful for?

What are you looking forward to?

What do you love?

What puts a smile on your dial?

List 10 things you love.
Check out some of my lists for added inspiration:
The 99 Things I Love Most In the World
13.Listen to music good for your soul
Have you got a favourite 'happy' song or something that brings good memories to mind? Or something that manages to shift you from whatever mood you are in into something better? I have a few, including some classic rock ballads!
Load your favourite good mood music onto your phone as a playlist. If you sense a panic attack coming on, plug-in your earphones, switch on your good mood playlist and tune out for a while.
14. Remember that you are not alone
Everyone feels anxiety at some stage of their life so don't be ashamed as you are certainly not alone. You have strength within you to overcome any challenge. Everything WILL be okay.
Some Additional Mental Health Articles
Writing Tips to Help You Explore Your Depression Gently
How to Find Motivation When You are Feeling Down
30 Tips From People Who Have Suffered from a Mental Illness
SaveSaveSaveSaveSaveSave
SaveSave
SaveSave
SaveSave
SaveSaveSaveSave
SaveSave
SaveSave
SaveSave
SaveSave
SaveSave
SaveSave
SaveSave
Join our list
Subscribe to our mailing list and get interesting stuff and updates to your email inbox.