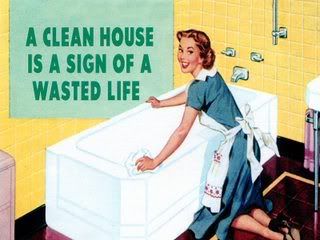 No I'm not a domestic goddess. In fact, I may be the antithesis of a domestic goddess. It's not that I don't try…it's just, well, there's so many other things to do, and it certainly doesn't come naturally to me!
The Kitchen
Simply put I cause chaos the minute I near the kitchen. Up until last year I hated cooking, and I've been known to have had mini-meltdowns in the kitchen. D is the main cook in our household, although I am making a comeback…finally!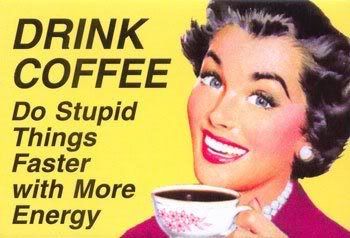 Cleaning
I struggle to keep a clean house . Now don't get me wrong, I like having a clean house and I don't mind cleaning per se, it's just hard to keep it clean. It really seems like 10 minutes after I clean I look around and its absolute chaos again. And we don't have kids full-time! In consideration of that, I'd rather spend my time reading, blogging, doing yoga, surfing the net, drinking coffee and wine…
Marriage
Up until last year the last thing I wanted to do was to get married…I'd certainly never fantasised about a wedding, table settings, flowers and dresses. Some things DO change!
Kids
I don't love babies or kids. Don't get me wrong, I tolerate them and I love some babies and kids, but I don't yearn for them myself.  Oh and I have a hard time with the thought they will turn into teenagers – but doesn't everyone.
Appearance
I can do my make up and hair and dress up nice, but as soon as I step out the door I look dishevelled. If I could, I would spend all day in my pyjamas or work out gear. I'm totally scatter-brained. Something happened to me when I turned 30…
Laundry
We have such a thing called 'clothes mountain' in our house. It doesn't matter how much washing I fold – there is alway a mountain – and there's only 2 of us and a dog…
I hate ironing. D does his own, and I generally buy clothes that DON't need ironing. If it needs ironing, it tends to sit in the wardrobe or on clothes mountain until I am desperate for something to wear, or until I REALLY want to wear it.
I've left iron marks on many pairs of black trousers and skirts I've owned. Another reason I stick to clothes that don't need ironing.
I actually love clothes washing, but I struggle with whites – I wish my Nan had taught me the secret to keeping white sheets white…the lesson there is to not buy white sheets!
Dusting
Seriously, how does one have a dust-free house? I dust and 10 seconds later there's…dust!
Floors
The same goes for sweeping. I sweep and 10 seconds later there's…more dust and stuff. I do have an inside dog, so I'll blame it all on K 🙂 For a little dog she sure creates a lot of mess!
Is there anything more tedious and pointless as mopping the floor – aside from the germ aspect? And ever since D's accident in 2012, when I mopped the floor the day before he fell and cracked his head open, I'm even more against it.
My theory is that as long as there's cleanliness, then that's my – and D's – job done (cause it's not all down to the woman – that's for sure!).
There is so much else to do in life I'd rather get down to living!
Join our list
Subscribe to our mailing list and get interesting stuff and updates to your email inbox.